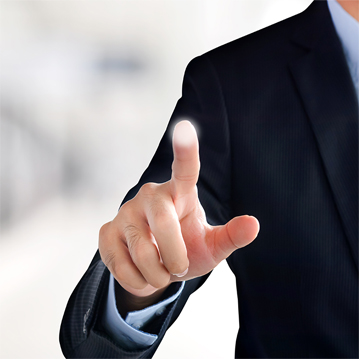 Building 'Britain's global success story': what the Budget means for investors
Angels Den investors have much to be optimistic about in the Autumn Budget. As part of his plan to 'build a Britain fit for the future', the Chancellor Philip Hammond has placed a keen emphasis on housing and encouraging development and enterprise, and has backed exciting technologies which will create new opportunities for investors.
EIS limit doubled: from £1m to £2m per investor
To further incentivise investment in early stage enterprises, the government has doubled the investment limit on the Enterprise Investment Scheme for knowledge-intensive companies. The scheme gives significant tax breaks to investors: totalling a maximum of £300k previously, and now set at £600k from April 2018.
Angels Den View:
Angels Den has been a big supporter of The EIS Association and has spoken at each of their 8 events across the UK in the past four months.
They have done an amazing job in preserving and focusing this world-beating incentive onto those who actually take RISK.
There was discussion about EIS being cut BACK and so this is amazing news especially for our bigger investors.
One of the huge problems we have in The UK is scaling up businesses, as they do in The USA, rather than selling out and this has to be seen as a positive sign by Government as well as being empathetic to the plight of business growers.
Eliminating stamp duty for first-time buyers on properties of up to £300k
The headline all the newspapers have been lapping up, it's an irresistible coup for young people who may have previously shelved plans of house ownership.
For a first-time buyer buying a house that costs £500k, this means that the stamp duty will fall from £15k to £10k, and for first-time buyers buying a house that costs £300k, the stamp duty will be nil.
It's an impressive piece of action as part of Hammond's pledge to 'revive the home-owning dream'.
As an additional measure to help homebuyers, the government is extending the help-to-buy scheme with a further £10bn investment, as announced last month. This means another 135k people could be assisted with buying homes by 2021 – allowing homebuyers to put just a 5% deposit down on a property, assisted by an equity loan from the government of 20% fee-free for the first five years.
And, in the budget, Hammond also signals a gift for both landlords and renters, as he promises tax breaks on long-term and secure tenancy agreements.
Investing £44bn to help build 300k homes per year by mid-2020s
In a bid to tackle the housing crisis, Hammond has increased the number of new homes pledged: from 217k per year in the last budget to 300k per year, on average. To aid this, the £44bn allocated will go towards funding, loans and guarantees over the next five years.
Backing for independent builders
Hammond's budget also gives a significant leg-up to small, independent house builders. Within the above allocation, £1.5bn will go towards the Home Building Fund and £630m will go to small sites development. This means an increase in supply, financing and productivity for small builders who are often squeezed by the big guys.
Angels Den View:
There is a big shortage of affordable homes in The UK, these measures address this problem in a pragmatic way and should encourage quality house-builders. Property is a growth asset class for Angels Den and should form a part of any sensible investors asset allocation. We are seeing huge demand for good quality deals offering solid returns, as a complement to riskier equity funding deals.
£400m infrastructure funding for electric vehicles
Hammond's measures match his statement that the future of cars is "electric first": with a £400m charging infrastructure fund, an extra £100 million for a Plug-In-Car Grant, and another £40 million in charging R&D.
Additionally, Hammond has ensured that those driving electric cars to work will not face taxes, while diesel cars will see a small tax increase.
The Chancellor also gives a firm nod in the direction of driverless cars – announcing that the government will amend road laws according to the technology by 2021.
Angels Den View:
The UK is fighting back on BREXIT sentiment and has the chance to take a stance in the world in terms of Green energy and the inevitable move away from more polluting forms of transport.
This and the position papers on Drones shows that we can still innovate and be seen as a guiding force in newer niche technologies.
We are seeing more and more quality deals coming through our curation process with innovative business models. This funding is a big help for business growers and thus investors. Again, it shows that Hammond is listening.